---
| | TYPICAL EFFECTS | | | COMMON USAGE | |
| --- | --- | --- | --- | --- | --- |
| | | | | | |
| RELAXED | EUPHORIC | UPLIFTING | PANIC ATTACKS | JOINT PAIN | LOSS OF APPETITE |
TYPICAL EFFECTS
COMMON USAGE

RELAXED

EUPHORIC

UPLIFTING

PANIC ATTACKS

JOINT PAIN

LOSS OF APPETITE
OVERVIEW
PINK KUSH
Pink Kush Strain Overview
With a lineage going way back to the famous Chemdawg, Pink Kush, a close relative to OG Kush, is one of the best marijuana strains. The rich terpene profile, excellent YJC content, and fantastic aroma make This bud an ideal choice for most marijuana consumers.
This strain of plants is recognizable for their scent and appearance. However, the ability to produce calming effects and a smooth high is the reason for its popularity.
Thanks to these effects, This strain is a preferred strain by those who are into recreational use, quality sleep, and overall calm. However, the effects are also suitable for those experiencing and suffering from chronic pain, panic attacks, stress, nausea, serious anxiety, and even depression.
Profile
We definitely recommend you try this fantastic Kush strain. To give you an idea of the aroma, flavor, THC and CBD content, and appearance, we made a full profile that includes all information you need.
Indica-dominant hybrid
This sweet candy strain is an Indica-dominant hybrid. Upon analysis, the highest test showed 90% Indica and 10% Sativa. However, all Pink Kush plants differ, depending on their cultivating space and the methods used by the growers. Therefore, it's considered that This strain is around 70-90 % Indica and 10-30% Sativa.
THC Content
As we said, determining the exact THC percentage or THC/CBD ratio is not manageable when it comes to cannabis. That's because the buds produce various levels depending on the conditions and cultivation techniques.
Therefore, when it comes to the THC content of this strain, this strain has an excellent THC/CBD ratio of around 20 to less than 1. The flowers usually produce around 20% THC with a CBD content of around 1%.
Cannabinoid Profile
THC – 20 – 23%
CBD – 0.35 – 1%
CBC – 0.34 – 0.92%
CBG – 0.12 – 0.96%
CBN – 0.11 – 0.23%
THCV – 0.39 – 1.01%
Terpene Profile
Carene – 0.1%
Pinene – 0.04%
Myrcene – 0.15 %
Ocimene – 0.01%
Camphene – 0.02%
Geraniol – 0.14%
Humulene – 0.04%
Limonene – 0.12%
Linalool – 0.05%
Valencene – 0.08%
Terpinolene – 0.01%
Phellandrene – 0.14%
Caryophyllene – 0.11%
HISTORY & LINEAGE
Pinky OG Kush Descendant
Pink Kush strain is a quite popular member of the OG family. If you have to draw a lineage line, this potent marijuana strain is indirectly related to the famous Chamdawg, Haze 2.0, and Hindu Kush.
As for connecting the strain to a direct relative, growers relate this flower with the fantastic OG Kush. Of course, its sweet and fruity aroma and dense colors are registered trademarks of the OG family, which is why the strain is popular in the Pacific Northwest and Canada.
Grow Pink Kush Plants
Pink Kush cannabis strain can be grown both indoors and outdoors. Cultivating this strain is considered to be moderate to easy in general, meaning even those who aren't experienced growers can try it on their own and get plants that produce high yields.
An important feature regarding this flower is that the strain can withstand various irritants, and under the proper temperature, it may be resistant to mold, mildew, and pests.
Indoor Growing
Pink Kush is not a demanding strain to grow. However, growers must pay attention to the environment and the conditions since this flower may develop light molding if grown at a low temperature and high humidity.
For growing indoors, Pink Kush plants have a growth of around 18 ounces per square meter with a harvesting period of around 60-70 days.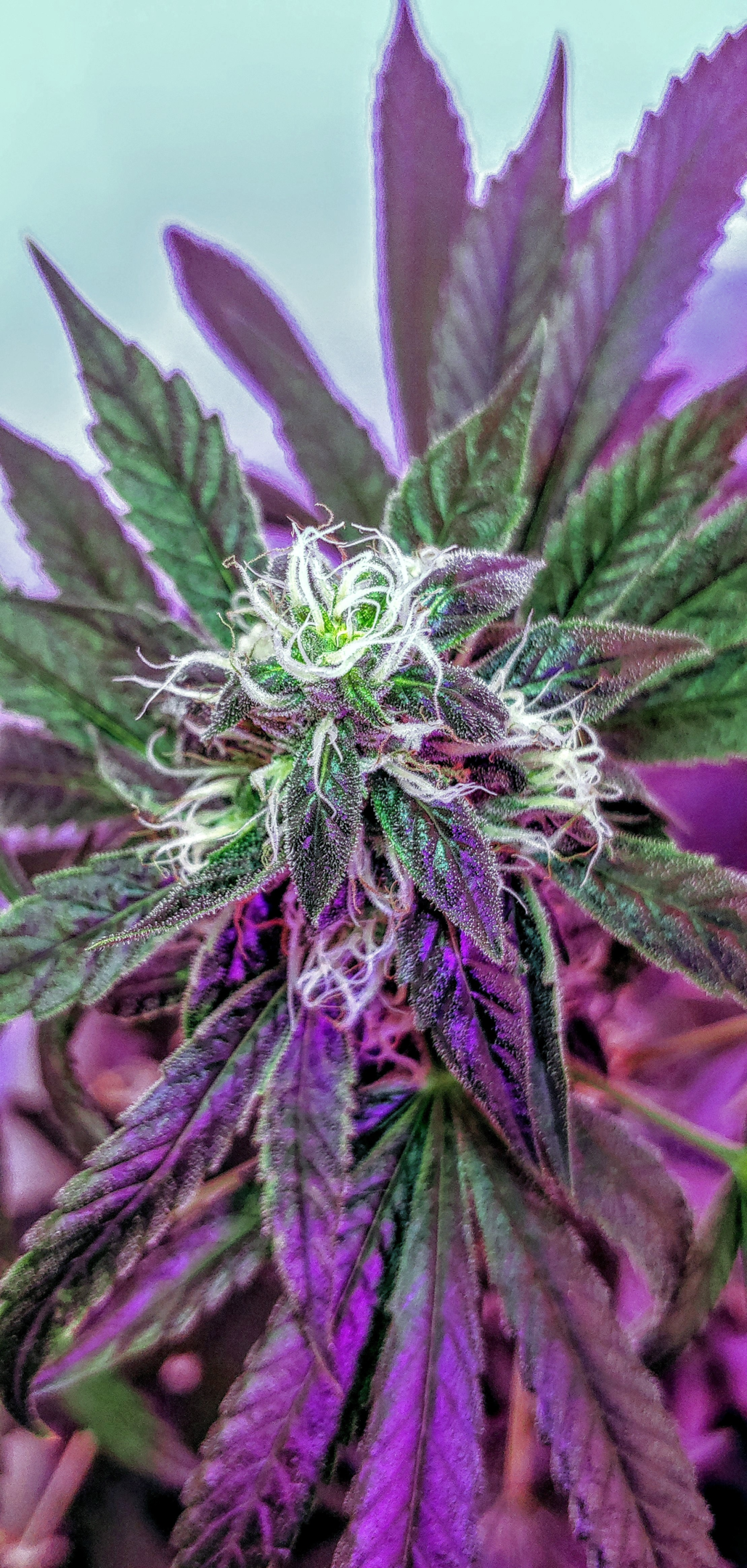 Outdoor Growing
Since Pink Kush likes a warm and dry climate for healthy and abundant growing, cultivating outdoors is a better option. The plants can yield from 15 – 25 ounces per plant.
This strain has a thick and bushy branches, which is why air circulation is crucial. For better results, you should also take care of the pH level, water activity, temperature, humidity, and soil.
If you're interested in growing on your own, you can find seeds directly from brands that create Pink Kush strains or browse online through the websites that sell seeds. Usually, online seedbanks offer guides with instructions that can help you grow a healthy strain rich in flavors and scent.
Similar Strains
To find similar strains to the Pink Kush strain, you can find a website that offers full profiles so that you can compare the features. Our recommended strains are Orge Kush, True OG, Critical Mass, Purple Passion, Fruit Punch, and all other Indica-dominant breeds with sweet flavors.
APPERANCE
Pink Kush Appearance
Pink Kush has an aesthetically-pleasant appearance. The strain is recognizable by its thick coating of sticky resin, dense green nugs, and a palette of vibrant pink, yellowish, and purple hues.
This flower thrives with beautiful buds and thanks to the Indica dominance, this strain have bushy, stocky, and broad leaves.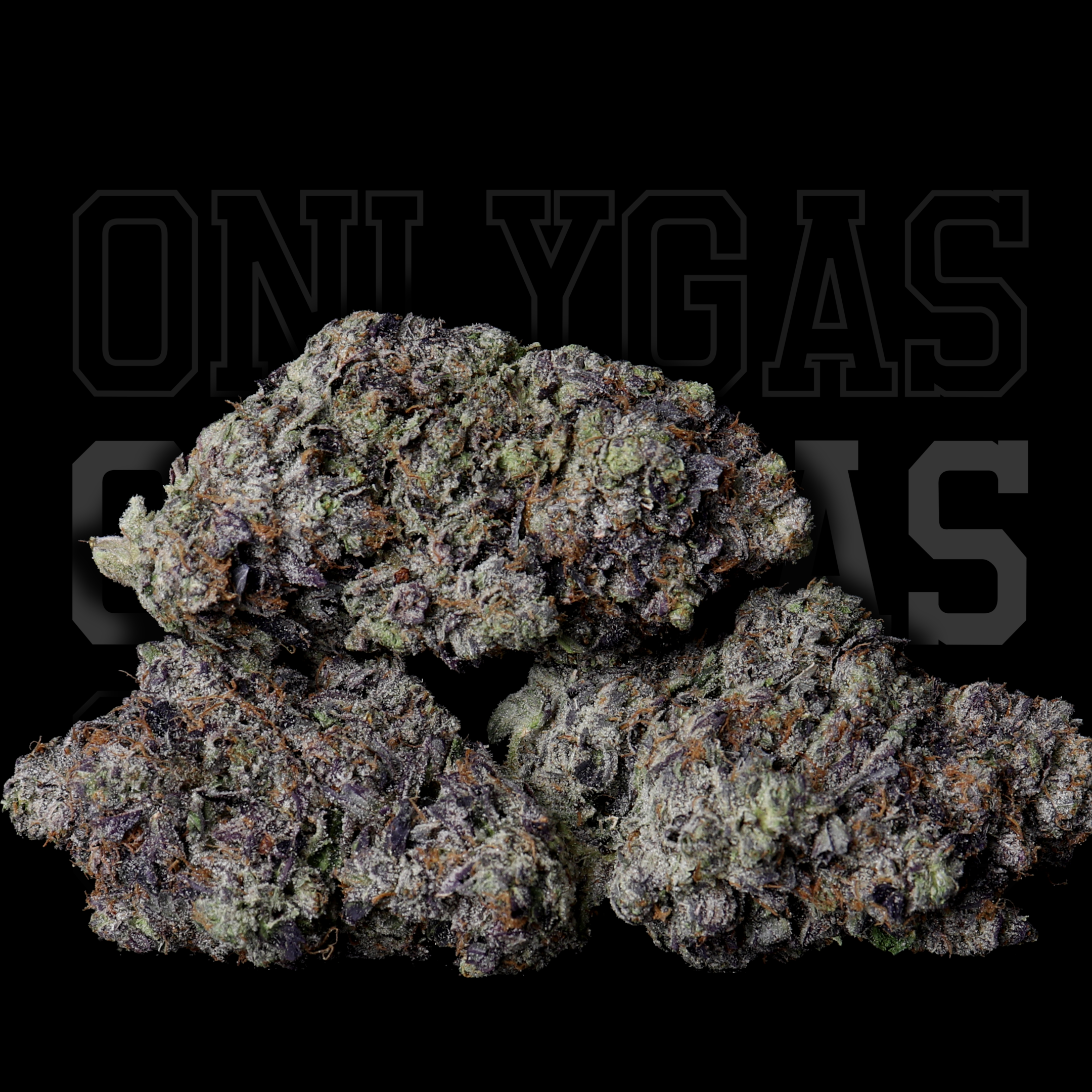 FLAVOR
Pink Kush Taste
Besides the fantastic effects and potential medical purposes (we'll check these later), Pink Kush's strongest side is the strain's smell and flavor. When it comes to the taste, you'll get confused, not knowing whether you're smoking weed or eating vanilla candy.
This strain's intricate flavor is a mixture of numerous notes. You'll feel the sweet-candy tones of Pink OG, along with hints of a flowery bouquet, a bit sour touch of citrus, and the freshness of mint and pine.
The rich taste of the this strain doesn't come as a surprise. We have already shown the list of terpenes found in this strain. Each of the terpenes impacts the aroma and taste of the cannabis strain, with Phellandrene giving vanilla and flowery notes, Geraniol offering berry hints, Myrcene responsible for the sweetness, etc.
AROMA
Pink Kush Fragrance
As we previously said, the rich terpene profile of the Pink Kush strain is responsible for its fantastic flavor and fragrance. Besides enjoying the Pink Kush taste, you'll definitely enjoy the scent, which is a mixture of pungent earthy aroma with rather pleasant sweet and intriguing tones. The fragrance is completed by hints of pine, flowers, fruits, and mellow hints of wood.
MEDICAL PROPERTIES
Pink Kush Effects
While many new strains sound innocent, don't let this pink candy bud foul you. Pink Kush has enough power to cause couch-lock and strong sedative effects.
However, Pink Kush offers a fantastic smoke that can stimulate relaxing, mild-sedative, and euphoric feelings. Initially, it gives uplifting effects, and as the effects intensify, you'll sense the strain in its full potential.
After it hits, Pink Kush will slowly numb your body and even may put you in a calming sleep. Either way, consumers feel happiness, satisfaction, and relief.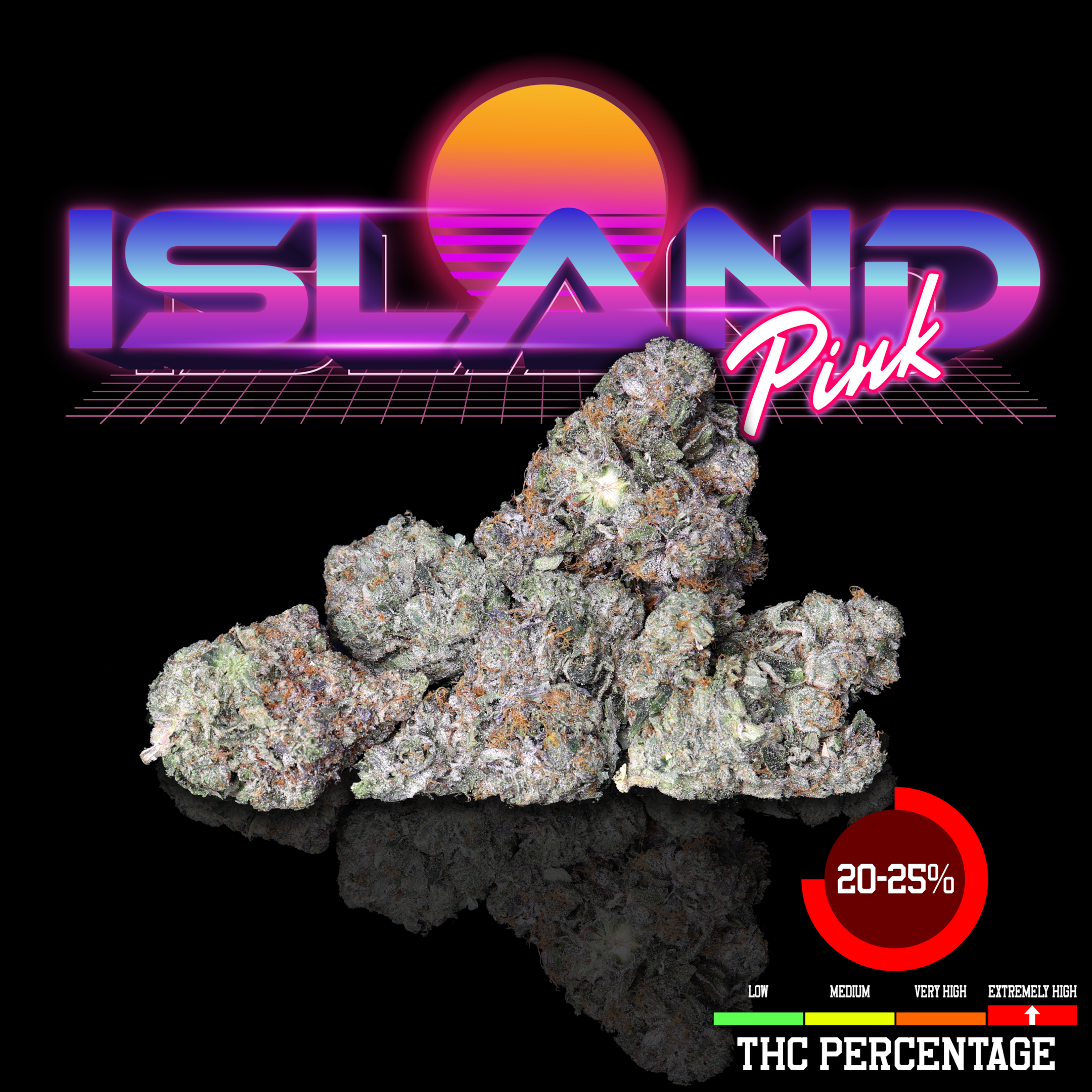 Potential Medical Properties
Besides providing an excellent recreational experience, Pink Kush and its sedative effects are a suitable choice for people with migraines or those suffering from panic attacks, anxiety, stress, joint pain, bad sleep or insomnia, and reduced-appetite issues.
Even though Pink Kush plants are not approved for medical treatment, Pink Kush reviews reveal that consumers find this strain very helpful. Customers say that Pink Kush weed and the vanilla and spice flavors boosted their appetite and helped them with their digestive issues.
Other consumers testify to the Pink Kush strain's ability to relax and calm the body, with the effects lasting for several hours. Since the hit of this strain may have slow progress, many users enjoy while feeling the stress, pain, and anxiety leave their body and mind.
Many users in Canada accept Pink Kush bushy plants with pink hairs in various purple hues as an alternative to traditional medical treatment.
REVIEWS
Black Cherry Punch is Rated
---
REVIEWS
---
---